About Us
Misashi Co., Ltd was established in 1938 manufacturing parts for various industrial machines and soon started to supply parts to IHI(Ishikawajima-Harima Heavy Industries Co,. Ltd) for their Tokyo Tsukudajima Plant. Since then we have expanded our business over the last 70 years hand in hand with the growth of the industrial machine business. With focus on technology research and development, MISASHI machine parts have today established an unrivaled confidence among our customers.

Based on our expertise and technological capabilities, we keep exploring and extending our business across industrial sectors worldwide. Our focus on manufacturing jet engine parts to meet the increasing demand from the aerospace industry has been particularly successful, and it has become the core part of our operation.

In our manufacturing we are committed to finish each part or assembly, regardless of its size, quickly and carefuly to the correct specifications, in order to achieve and deliver better quality and consistency to our customers.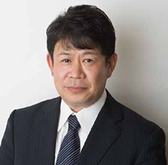 President
Yoshiaki Misashi
Company Overview
Global Vision For Future Business Misashi Ltd takes great care of your products, whether small or large scale.
Nov. 1938 Yoshio Misashi founded a machining plant in Ohta-ku, Tokyo
May 1950 The plant was incorporated to become Misashi Ltd. (capital: 1M yen)
May 1961 The capital value increased to 5.6 M yen.
Feb. 1975 Hiroshima Plant was established in Saijo-cho, Higashi Hiroshima City.
Oct. 1988 Additional land directly east of Hiroshima Plant was acquired.
May 1989 Company head office and main factory moved to Yokohama City.
April 1990 Additional land directly south of Hiroshima Plant was acquired and the 3rd plant was constructed.
May 1990 The capital value increased to 14.6 M yen.


---
Company Profile
Company Address
Head Office and Main Plant
Ikebe-cho 4454, Tsuzuki-ku, Yokohama, Kanagawa, Japan
Tel: +81(0)45-931-8690 Fax: +81(0)45-931-8693
Hiroshima Plant(1,2&3)
1-1-25 Yoshiyuki higashi, Saijo, Higashihiroshima, Hiroshima, Japan
Tel: +81(0)82-423-6220 Fax: +81(0)82-423-4728
President
Yoshiaki Misashi
Employees
50
Quality Management Certifications
ISO 9001 JISQ 9100
Core Technologies and Capabilities
Machining CAD/CAM
Materials
Titanium, Inconel, SUS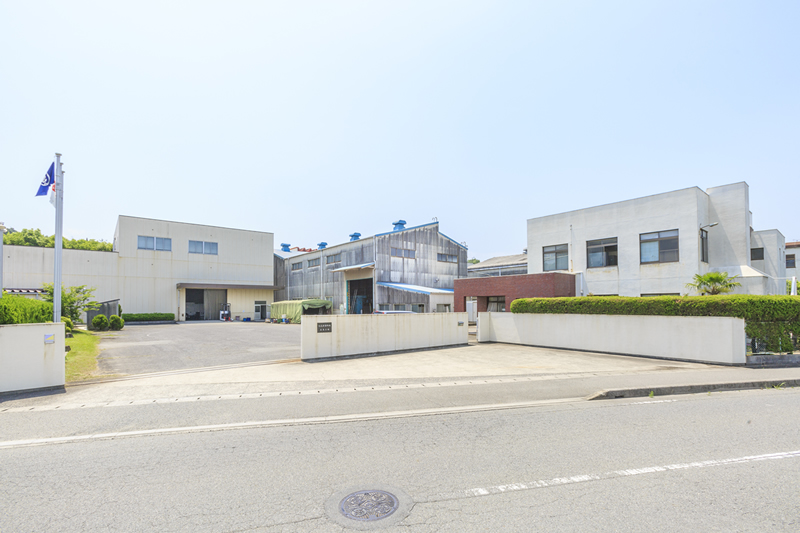 Our Business
●Processing and jig manufacturing of aerospace parts  Machining and manual finish of jet engine parts including casings, disc cylinders, other cylinders, compressor discs and turbine discs. Manufacturing of jet engine processing jigs including: fixing jigs for lathe turning, milling, drilling, grinding, measuring and welding.
●Low/high pressure and ultra low temperature compressor parts
We process reciprocating compressor parts including:Pistons, Connecting rods, Suction valves, Discharge valves, Check valves, Flow control valves, Oil pressure control valves, Rod sealing cases, Clearance valves, CNG compressors for automotive fueling
●Marine Pump anchillery engine turbine parts 
We process steam turbine components including:Casings, Cylinders, Disc rotors, Shut-off valves, Impellers, Nozzles
Our Plants
We ensure that the greatest care and attention are given to each product in all our plants.
Head Office Yokohama (main) Plant
Hiroshima Plant 1 Generic parts processing
Hiroshima Plant 2 Jet engine/generic parts processing with NC and MC
Hiroshima Plant 3 Assembly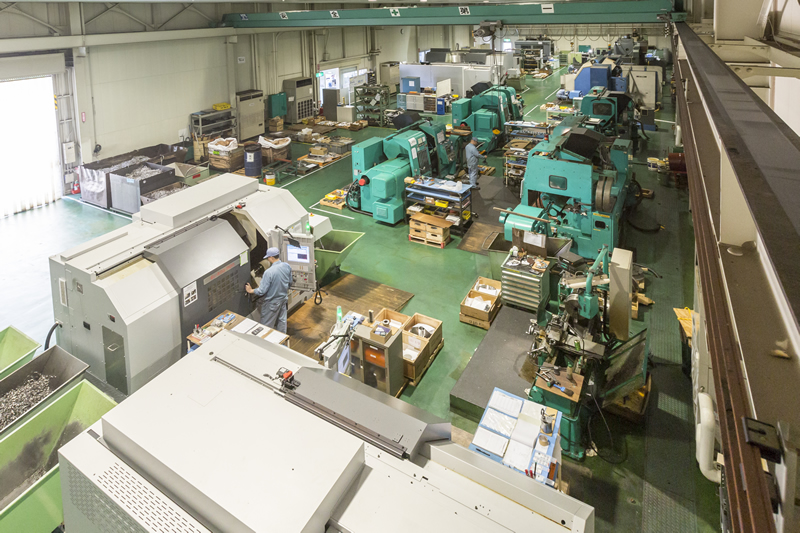 Plant 2 Aircraft engine parts
---
Facilities in our plants
List of Machine
Teiki Tokyo Seimitsu, PA1000A
Coordinate measuring
2
HASS ST-35/SL40/ ST20
DMG MORI,SL-25/SL-6/ SL-7/ SL35/
Sl62/SL65/SL75/SL-403-800/
SL-403-1500/SL-603
Okuma LB-15
Mazak, INTEGREX60 C1500
NC lathe
17
DMG MORI,NHX800
Makino Milling Machine,MC108HA
Horizontal machining
2
HASS, VF5
DMG MORI, MV-45/MV-80
Makino Milling Machine Co.Ltd,
FNC-128-A59
Vertical machining
4
O-M Ltd, VTO-16
Vertical lathe
1
Tsuda Co. Ltd, 32X60
Dainichi Kinzoku Kogyo, 65X150/DHK
DMG MORI,6 shaku type (1818mm)
KURAKI, 10 shaku type (3030mm)
Ikegai, DAH-60
Kuraki, LP-402
Takizawa Machine Tool, TL-460・TL-560
Shoun, HB575
Horizontal Lathe
10
Niigata Iron Works, 6UM
Composite milling machine
1
OKK, MH-3P
Horizontal milling machine
1
DMG MORI,YR3-115 Tejin,DMB (small sized)
Radial drilling machine
3
Mitsumasa, 600 Rotary
Surface grinding
2
Low temp. treatment tank (-200℃)
Low temp. treatment
1
Sampoh, Blasting machine L-100
Blasting
1
1~1000 kg/cm2
Oil and water pressure testing
2
1~500 kg/cm2
Airtightness testing
2
Arc welding machine
Welding
2
TIG welding
Welding
2